Wanted: conservative candidates; Tulsa, county, state, federal 2016 filing periods this week
BUMPED and UPDATED 2016/04/13: As of the end of the second day of filing, no conservatives have filed to run for Mayor of Tulsa. Previously announced candidates Mayor Dewey Bartlett Jr and Councilor G. T. Bynum IV have been joined by perennial candidates Paul Tay and Lawrence Kirkpatrick. Filing closes at 5 p.m. today, Wednesday, April 13, 2016. Originally published 2016/04/11.
Monday began the three-day filing period for the City of Tulsa 2016 elections. All nine councilors, the mayor, and the auditor are up for election this year. Anyone who wishes to compete must file a notarized declaration of candidacy along with a $50 certified check with the Tulsa County Election Board by 5 p.m., Wednesday, April 13, 2016.
The three-day filing period for county, state, and federal offices begins at 8 a.m. on Wednesday, April 13, 2016, and ends at 5 p.m., Friday, April 15, 2016. County candidates file at their respective county election boards; state and federal candidates file at the Oklahoma State Election Board in the basement of the State Capitol.
At the moment, I know of only two candidates for mayor -- Tweedledee Jr. and Tweedledum IV -- and only one candidate who is planning to challenge an incumbent councilor -- Jim Rice has announced his intention to challenge David Patrick in District 3 (eastern north Tulsa).
As I wrote about the mayoral candidates last November:
Tulsa needs better choices. (I won't say "deserves better"; as Mencken wrote, "Democracy is the theory that the common people know what they want, and deserve to get it good and hard.")

If these are our choices, I'll be sitting this election out, as I did in 2013. Neither candidate is a conservative. G. T. Bynum has been a leading proponent of leftist social policies at City Hall; Bartlett has offered no resistance to those policies. Both men are besotted with the expensively foolish idea that "water in the river" is the key to Tulsa's future prosperity. Bartlett endorsed the explicit corporate welfare of Vision2 Proposition 1; both endorsed Proposition 2, which was a bad financial deal for the City of Tulsa.

Neither have been advocates for sound urban design and land-use policy. Bartlett has promoted the idea of converting 12 acres of park land on the river to a massive parking lot surrounding a big-box store; when the Council voted on the Comprehensive Plan changes to enable the development, Bynum recused himself. Both are residents of Tulsa's Money Belt, the tiny ultra-wealthy section of town with an insular mindset that has been home to almost every mayor of Tulsa.
Add to that assessment some more recent information: The mayor and the entire council colluded in last week's logrolled Vision ballot, which may have satisfied the letter of Oklahoma's constitutional single-subject rule, but it surely violated the spirit of the provision that was designed to keep us from having to vote for something we don't want to get something we want. If you want a chance at keeping the pork out of future tax packages, you need councilors who share your perspective.
National news calls our attention to another big issue on the horizon. Our current mayor and council have already taken incremental steps toward the sort of "sexual orientation and gender identity" (SOGI) ordinance that Houston's council approved (and the voters overturned) and that Charlotte's council passed (and the state legislature voided).
In 2010, G. T. Bynum led the effort to add those classifications to the city's employer non-discrimination policy, which passed 6-3. Early in 2015, the Tulsa City Council voted 8-0 (Councilor Dodson was absent) to add sexual orientation and gender identity to the city's housing non-discrimination ordinance. Bartlett signed both ordinances without hesitation. I expect that the next incremental step will be the sort of broad-based SOGI ordinance as Houston and Charlotte, a law that authorizes the city to fine a florist for refusing to work a same-sex "wedding" or to shut down a gym for refusing to allow men who claim to be women access to the girls' locker room. Right now there are no City of Tulsa elected officials who would be willing to stand up against such an ordinance.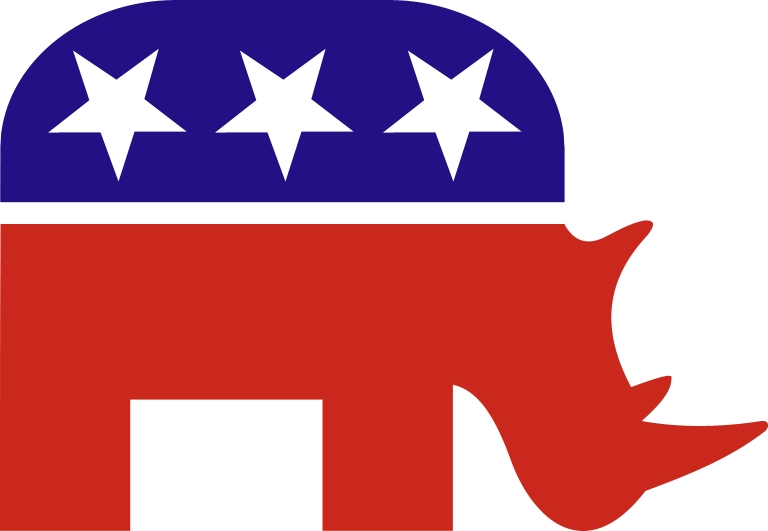 If you are a fiscally conservative Tulsan, if you believe that tax dollars should be spent on necessities, not on fanciful projects with dubious claims to economic development, if you believe officials should have investigated spiraling costs before asking for a permanent tax increase, if you have a problem with handing a non-City organization a big stack of money without accountability, you have no representation at City Hall.
If you are a socially conservative Tulsan, if you believe that Tulsans should have the freedom to decide to what extent a person's sexual behavior and self-presentation should be a factor, if you believe that Tulsa businesses and organizations should have the freedom to decide how to accommodate the restroom needs of their clients, without Big Brother Government threatening them with fines and other penalties, you have no representation at City Hall. Indeed, the current mayor and councilors regard us with contempt and dismiss our views as superstitious, old-fashioned, and hateful, even though our views were the commonplace, common-sense views across nearly every religion, nearly every civilization for millennia, and only very recently displaced (with the help of leftists who run our education and entertainment industries) by the fanatical dogmas of the Sexual Revolution.
Conservative Tulsans should insist upon conservatives representing them in city government.
Someone will object that potholes aren't Republican or Democrat, but I'm talking about political philosophy, not party affiliation. Conservative concepts work because they're aligned with the realities of human nature. Leftist notions fail because they try to wish away those realities. A city governed in accordance with conservative principles will grow and prosper. What happens when you govern a city in accordance with leftist ideals? See Detroit.
I am praying that solidly conservative candidates will step forward to run for city office. I hope you'll join with me in prayer, that you'll be open to the possibility of running, and that you'll think through your list of friends and consider whom you might encourage to run.
Time to clean house.