Election 2012: May 2012 Archives
Here's Merle Haggard, singing lead and doing his best imitation of Bob Wills' hollers, with three Texas Playboys: Johnny Gimble playing fiddle, Tiny Moore (next to Merle, holding a fiddle) and Eldon Shamblin (playing his Stratocaster) singing harmony.
Let's send this one out to Elizabeth "Fauxcahontas" Warren in Massachusetts.
Tiny Moore was best known as a virtuoso mandolin picker, but he was also a terrific vocalist. Tiny was only given the chance to sing lead on a few Texas Playboys recordings, but he shared lead vocal duties with Bob's youngest brother Billy Jack Wills in Billy Jack's Sacramento based western swing band (1952-1954). Eldon Shamblin, a brilliant and creative rhythm guitarist, also served as arranger and band manager for the Texas Playboys, and sang on trios and quartets from time to time. Tiny and Eldon, teamed up with steel guitarist Herb Remington on the triple guitar arrangements of big band tunes on the Tiffany Transcriptions recordings. Tiny, Eldon, and Johnny had all performed, along with Joe Holley, Alex Brashear, and Johnnie Lee Wills on Merle Haggard's 1970 album A Tribute to the Best Damn Fiddle Player in the World (Or, My Salute to Bob Wills), and Tiny and Eldon toured with Merle Haggard for a few years.
Many thanks to See-Dubya for the tip.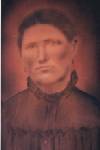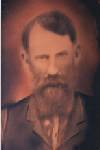 I am exactly as Cherokee as Ms. Warren: Family lore says that my great-great-grandmother Nancy Catherine Boyd was a half-blood Cherokee. (Note the high cheekbones.) She was born in Ohio, but the story is that there was a community of Cherokee in Ohio who had moved there to get out of the way of white expansion into Cherokee lands in the South; many then, it is said, moved to Indian Territory to rejoin their relocated people in their "permanent" home. Nancy married William Basil Newman, who refused to let Nancy enroll with the Dawes Commission, because he didn't want his wife owning land (an allotment) in her own name; and thus old Basil deprived all his descendants of the benefits of Cherokee citizenship, or so the story goes.