Personhood: Those few who stood for the sanctity of human life
Last week, on April 26, when State Rep. Mike Reynolds tried in vain to appeal the ruling of the speaker pro tempore, so that the Personhood bill (SB 1433) would be heard, only 15 other state representatives were willing to stand with him. This in spite of the fact that SB 1433 had passed the Senate by a wide margin (34-8) and was given a "do pass" recommendation by the House public health committee (7-4). But House Speaker Kris Steele had killed the bill, claiming that it was in response to a caucus vote not to allow it to move forward.
An appeal of the speaker's ruling requires 15 seconds. The speaker pro tem, Hickman, seemed not to see Reynolds's appeal or the seconders. Here, according to Charlie Meadows of OCPAC, are the 18 that demonstrated a willingness to give this bill a fair hearing and an up-or-down vote:
Mike Reynolds (R) *
Gus Blackwell (R) *
Paul Wesselhoft (R) *
Mike Christian (R)
Aaron Stiles (R)
Lewis Moore (R) *
John Bennett (R) *
Sean Roberts (R)
Charles Key (R)
Jason Murphey (R)
George Faught (R) *
Sally Kern (R) *
John Trebilcock (R)
Mike Ritze (R) *
Randy Terrill (R)
Rebecca Hamilton (D) *
R.C. Pruitt (D)
Richard Morrissette (D)
Those with stars after their names also appeared at a news conference last week in support of SB 1433. In addition to those listed above, Josh Cockroft (R), Ralph Shortey (R), and two candidates, Paul Blair (challenging Sen. Clark Jolley in the Republican primary) and Dan Fisher (running for an open House seat), spoke at the the news conference. Meadows notes that Hamilton is a genuine supporter of the sanctity of human life, but questions whether Morrissette's motive was to "stir controversy among Republicans."
Here is video, posted by Personhood USA, of what took place, as Rep. Reynolds sought to suspend the rule, to bypass the floor leader, so that the bill could be heard over the objection of the Majority Floor Leader (Dale DeWitt, R-Braman). Rep. Randy Terrill (R-Moore) points out that Hickman's ruling creates a Catch-22, where there is no way that even a supermajority of the House could move legislation that the Floor Leader seeks to block. This goes well beyond the pros and cons of this particular bill and raises the question: Is the State House a legislative body, or an elected dictatorship?
As you see the end of that video, Hickman claims that there were not 15 standing seconds. But State Rep. Jason Murphey, R-Guthrie, captured video from his seat showing Hickman improperly ignoring Reynolds' appeal and those who stood with Reynolds.
The video shows the list of representatives who then voted to adjourn. This vote may have appeared nothing more than procedural, but it halted Rep. Reynolds' attempts to be recognized for the purpose of overruling the chair and suspending the rules so that the personhood bill could be heard. April 26 was the last day Senate bills could be heard on the House floor, so anyone voting aye for adjournment voted to pierce the personhood bill's head, vacuum its brains out, and collapse its metaphorical skull for ease of disposal.
I would be very interested in hearing from those avowed pro-life Republicans -- many of whom have moved important pro-life bills in the past, even in this session -- who refused to give their public support to ensure that this bill was brought to a vote, and why they instead supported killing it in utero, as it were, by their silence.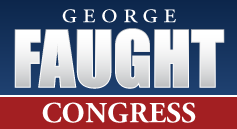 MORE: I received an pseudonymous email on Thursday (probably from a campaign operative for one of the District 2 carpetbagger candidates -- no way to know for sure, can't prove it, but the motive is there), claiming that George Faught did not speak in support of the personhood bill in caucus, and that Faught's public statement in support of SB 1433 cost him the endorsements of State Reps. Steve Martin and David Derby. I'm not sure how this operative knew what went on behind the caucus's closed doors, but it doesn't matter. Faught spoke in support of SB 1433 publicly and stood for it when it counted. Martin and Derby did not, and that they would withdraw support from Faught because of his statement suggests that they care more for caucus politics than the sanctity of human life. Derby and Martin are welcome to try to convince me that my assessment of their wobble is wrong, but it will take some very solid reasoning and facts to convince me. (UPDATE: David Derby responds, noting that he voted against adjournment and supported the bill on each caucus whip count.)
Here's the key to the 2nd Congressional District: There's the carpet cleaner -- George Faught, long-time resident of Muskogee, who runs a successful carpet cleaning business in addition to his service to the legislature -- and then you have some carpetbaggers, people who recently moved into the district after living outside the district for decades. District 2 has been represented by "newly arrived residents" since Brad Carson moved to Claremore from midtown Tulsa and won the open seat in 2000. Vote for the carpet cleaner and send the carpetbaggers packing.