Jason Carini for House District 23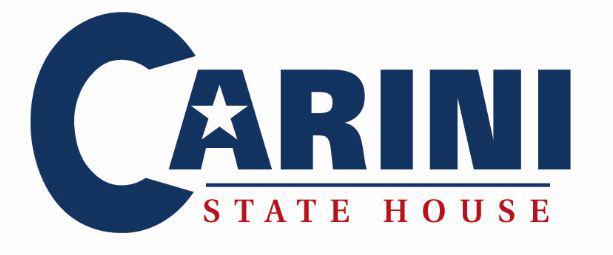 In politics, you tend to get to know candidates just as they decide to run for office, when they're putting their best foot forward, when every statement is carefully weighed for its impact on the campaign. So it's a pleasure this year to commend to you two young men, both running for open seats in the Oklahoma House, whom I've known for many years. We've had frank conversations about politics on a regular basis, and I've seen their personal conduct in a variety of situations. I can recommend them -- Jason Carini in House 23 and Shane Saunders in House 70 -- to you with confidence that they'll be great representatives for their districts and principled leaders for Oklahoma. (More about Shane in a later entry.)
Jason Carini is seeking to succeed the late Sue Tibbs as representative for House District 23. The Carini family has been a part of our church family for many years, and we've seen firsthand the deep roots of Jason Carini's conservative principles, Christian faith, and interest in public policy. Jason has a degree in public policy from Patrick Henry College and played a key role in Tom Coburn's first race for U. S. Senate in 2004. Jason and I have had frequent after-church chats about politics and government -- not just the latest developments, but also about the bigger picture and the long run. He's no laundry-list conservative.
But Jason also knows there's more to life than politics. After a few years after college working on campaigns, Jason decided to step back from politics, and he and his brother founded a small business. Green Country Mowing and Landscaping operates debt-free and has a 95% customer retention rate, and they've done well enough that Jason last year became a homeowner in Catoosa, where he grew up. Jason and his wife Jessica are imminently expecting their first child.
We saw this year at the State Capitol that it's not enough to have elected officials with an "R" after their names. We need principled conservative leaders who won't be swayed or shaken by corporate welfare queens and turf-protecting bureaucrats. Jason Carini has a solid foundation to be the kind of conservative leader Oklahoma needs now and for many years to come.
1 TrackBacks
Listed below are links to blogs that reference this entry: Jason Carini for House District 23.
TrackBack URL for this entry: http://www.batesline.com/cgi-bin/mt/mt-tb.cgi/6483
For your convenience, here is a list of the candidates I've endorsed, will be voting for, or otherwise recommend in the June 26, 2012, Oklahoma Republican primary. Early voting is already underway; as this is a Federal election, early voting ("in-perso... Read More