Pat Key campaigner arrested for sign stealing
This is pretty clever: A Tulsa County voter noticed that his signs supporting Dean Martin for Tulsa County Clerk kept disappearing from his yard. After losing several, he put a GPS tracker in one. It disappeared, too, but they found out who had the sign and a bunch of others besides:
When they followed the tracker, they were able to catch the campaign manager of Pat Key, Lee Alan Belmonte, on video stealing signs.

They called Bixby Police who arrested Belmonte for knowingly concealing stolen property. Officers found more than 30 campaign signs in his vehicle.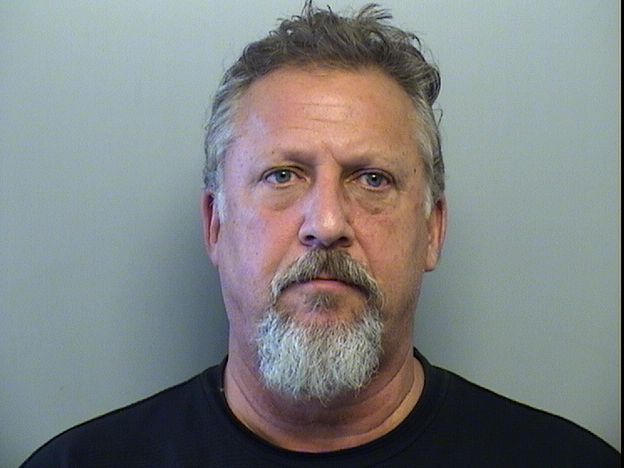 Lee Alan Belmonte, a 59-year-old resident of Bixby, was arrested at 7:57 a.m. this morning by Bixby Police and was booked at 10:37 am at the David L. Moss Correctional Center.
A subsequent report from the Dean Martin campaign says that Belmonte isn't the campaign manager for Key, but he is a Pat Key volunteer and his wife works at the County Clerk's office:
We have received word from sources from the Key campaign that Lee Belmonte isn't the campaign manager. However, we have confirmed he is a volunteer. He claims to have 2 other crews helping him. And his wife works at the County Clerk's office under Pat Key. We know he has been paid in the past for putting up campaign signs. We don't know if he has been paid by Pat Key's campaign to do the same.

You may say this isn't reflection of Pat Key. However, people have given her campaign descriptions of the vehicle and the person stealing the signs in the past 2 weeks. And to not shut Lee down immediately, when they had a description of the vehicle and a partial plate number, well that's for the voters to decide if Pat should be held accountable for Lee's criminal actions...
It's worth mentioning that there is no civil service protection for county employees. They serve at the will of the elected official. While I suspect that any newly elected official would retain most of the worker bees from the previous administration, someone in management may reasonably fear being replaced by someone close to the newly elected official -- strong motivation to help your boss get elected.
MORE: Here's video of more than 30 Dean Martin signs being unloaded from Belmonte's van by the Bixby Police: