Michael Willis for Tulsa County Clerk
On Tuesday, June 28, 2016, Republican voters in Tulsa County will decide which of two candidates will be our next County Clerk. The incumbent is not running for re-election, and only two Republicans filed for the seat: Michael Willis and Nancy Rothman.
Online access to public records is a big deal to me. Part of what has enabled me to research and write about public matters for the last 13 years is the ready availability of information online. I have a job, and I have a family, and if I had to burn vacation hours to go to City Hall or the County Courthouse during normal office hours to do my research, it wouldn't happen very often.
When I researched my story on Tulsa's lost Near Northside neighborhood, the land ownership angle was important enough that I took time off work and went to the courthouse during normal business hours, passing through the metal detectors and having my wallet x-rayed, so that I could sit at one of the public access terminals in the county clerk's office. Plat maps were available only as pages in a book -- a shame since they contain fascinating historical information like the locations of streetcar tracks and streets that were later wiped out by urban renewal and expressway construction.
It doesn't have to be that way. When, out of curiosity, I wanted to find the address of a Florida house my in-laws owned as an investment for a few years in the 1970s, it took about 15 minutes of online research before I had a digital image of the deed on my computer screen.
For 32 years, the Tulsa County Clerk's office has been ruled by a single dynasty: Joan Hastings served from 1985-2001. Her deputy, Earlene Wilson, served as county clerk from 2001-2013, and Wilson's deputy, Pat Key, was elected in 2012, but Key has opted not to run for re-election. Her deputy, Nancy Rothman, is running for the office.
While county clerks across the country have made land records and documents readily available online, the Tulsa County Clerk's office, under the Hastings-Wilson-Key-Rothman dynasty, has resisted the online public records revolution.
There have been a few minor improvements recently. You still have to pay for online access to county clerk land records, but as of last September you no longer have to get the permission of the County Commission to set up an account. The mainframe-based LRMIS system for assessor and treasurer records is now available for free, but Assessor Ken Yazel has long provided an easy-to-use website to access the same information.
Not only have Rothman and her dynastic predecessors failed to serve the public's access to public records, Nancy Rothman's record of disastrous self-management makes it clear that she has no business managing public funds or public assets of any sort.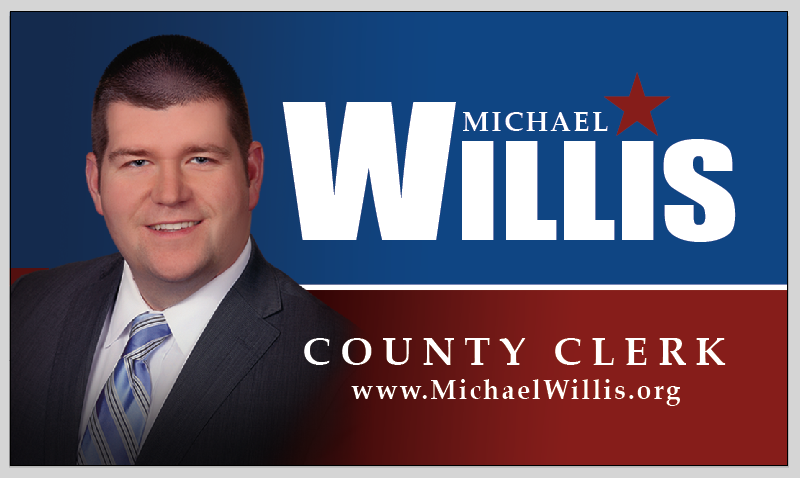 We need a change. We need a county clerk with the right vision -- facilitating public access to public records -- and the skill set to make it happen. That's why I'm supporting Michael Willis. Willis has 10 years experience working in government and a master's degree in public administration. He has served as an aide to Mayor Bill LaFortune and most recently as a chief deputy to the County Commission. He has overseen significant improvements to the Tulsa County website, streamlining access to public information. Willis supports the expansion of free online access to public documents, including land records.
Just as important, Willis is a devoted husband and father, a decent, principled human being without a whiff of scandal in his life.
The same cannot be said about Nancy Rothman, who lost custody of her two sons and had to pay her ex-husband's attorney's fees because of behavior that the Oklahoma Court of Civil Appeals called "reprehensible" in accusing her ex-husband of molesting one of his sons, seeking to alienate their sons from their father, and plotting to plant child pornography in her ex-husband's apartment. At the same time, she appears to have squandered a generous divorce settlement, remortgaging her sprawling midtown mansion for ever greater amounts until she declared bankruptcy in 2006. To my knowledge, Rothman has never expressed remorse for her actions. More ought to be said about this woman who, despite her nefarious behavior, continues to be appointed to positions of public trust by people who should have better judgment, and I intend to say more in a separate entry.
Even if his opponent were a decent, upstanding citizen, Michael Willis's experience, knowledge, and character would still make Willis the best choice for Tulsa County Clerk, and I urge you to join me in voting for Willis on Tuesday, June 28, 2016.