Voting for image, not understanding
There's a thought-provoking story from last week's local elections in Houston: An elderly, white, conservative man won a non-partisan race for a six-year-term on the board of Houston Community College, defeating a four-term African-American incumbent in a heavily African-American district. The victorious candidate, Dave Wilson, used stock photos of African-Americans on his direct mail pieces and never included a picture of himself. One mail piece noted that he had been endorsed by his cousin, Ron Wilson. The Ron Wilson who endorsed him was his cousin from Iowa, but voters may have assumed he was referring to the former State Representative from that area.
Some are claiming that Dave Wilson pretended to be black, but he never claimed to be African-American; he just avoided creating the impression that he wasn't. As a result, it appears that he was able to get a hearing for the concerns he had about the management of Houston Community College, concerns that apparently were shared by enough voters to get him elected. This link has one of his radio ads in which a woman talks about the incumbent's support for funding HCC's overseas programs over funding for local scholarships.
I'm torn between being heartened that Wilson was able to neutralize race as an issue and being disheartened at the assumption that voters would have rejected him if they'd known his race, and even more disheartened that voters appear to have allowed direct mail pieces to serve as their sole source of input on the election.
Which brings us to Tulsa. Both the Taylor and Bartlett campaigns have spent piles of money pushing their preferred memes -- positive memes about their own candidates and negative memes about the opposition. Because I wish they could both lose on Tuesday, I've spent my limited blogging time during this campaign trying to debunk the nonsense from each side. No, Kathy Taylor did not bring us to the brink of bankruptcy, and Dewey Bartlett Jr didn't rescue us from bankruptcy. Dewey has been as big a spender as Kathy. You can't push all the blame for the trash mess onto Bartlett Jr; Taylor deserves a big share of the blame, too. Neither candidate is visionary or competent or bold. Both backed the Great Plains Airlines bailout. Both have had problems working respectfully with those who disagree with them, particularly their fellow elected officials.
Tulsa voters have made a mess. Maybe if their noses are rubbed in it they won't do it again.
Conversations, face-to-face and on Facebook, indicate that my debunking effort has been a failure. It's shocking to hear intelligent people parrot lines from local political commercials with conviction, as if they'd come to the conclusion independently, with no awareness that they'd been fed those lines from a couple of very expensive propaganda machines. I'm not frightened by what they don't know; I'm frightened by what they "know" that isn't so.
I'm reminded of this:
t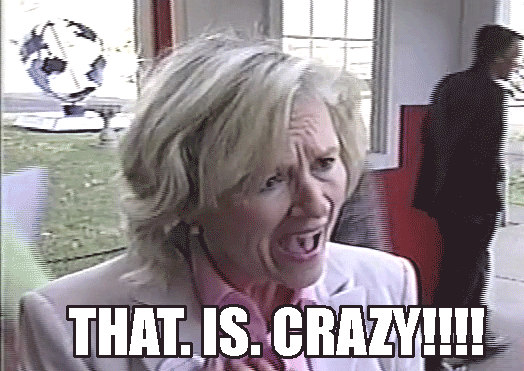 I'm conflicted about Tuesday's vote. I would love to see Kathy Taylor's $3 million attempt to buy her way back into the mayor's office rendered futile and her political career ended.
But just when I'm comfortable with the idea of voting for Dewey Bartlett Jr just to stop Taylor, Bartlett Jr or one of his minions does something obnoxious like refusing to show up for a discussion with the City Council on Tulsa's revenue shortfalls, claiming this year's homicide body count is no big deal, or leaking a police report that ordinarily would have been withheld from the public. And that puts me back in the None of the Above column.
One veteran Oklahoma Republican who has volunteered for the Bartlett campaign observed that if Tulsa had a competent Republican mayor, the outcome would not be in doubt. It's Bartlett Jr's obnoxious incompetence that has made this a close race. The GOP establishment types who pushed Bartlett Jr's candidacy in 2009, despite clear warning signs like Bartlett Jr's endorsement of Taylor and Bartlett Jr's backing of the $7.1 million Great Plains Airlines settlement, owe their fellow Republicans an apology. Bartlett Jr's support for equating sexual confusion with race and religion and for a massive corporate welfare and pork barrel tax have realized the fears of fiscal and social conservatives alike who held their noses and voted for him in 2009.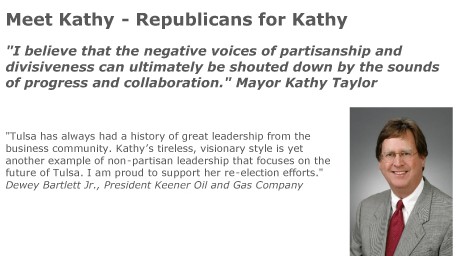 And if Taylor were truly as moderate and non-partisan as the image she has paid to create, she might be way out in front. But she has shown her true colors in her support for left-wing causes like Michael Bloomberg's coalition of gun-grabbing mayors and anthropogenic-global-warming globaloney, and her support for left-wing candidates like Barack Obama and Harry Reid.
Nor has Taylor has shown any courage on land use and development issues, notwithstanding the wishful thinking of my urbanist friends. When her voice might have helped, she has remained silent. For example, not only did Taylor refuse to speak out against wanton downtown demolition during the recent debate, when she was mayor her administration opposed modest measures to encourage preservation and pursued a downtown assessment and fire-code rules that had the side effect of encouraging demolition.
I understand my friends who are voting for Dewey because they are afraid that Kathy will use her position and wealth as a springboard to higher office. I understand my friends who are voting for Kathy because she seems to be marginally more professional in manner and to have been easier to work with than Dewey has been.
Vote as you please, but there's no reason to feel good about the vote you cast on Tuesday.
MORE: The AP's Justin Juozapavicius covers the collapse of the once friendly relationship between Bartlett Jr and Taylor:
Challenger Kathy Taylor and incumbent Dewey Bartlett, Jr., live roughly a half-mile apart, share a social strata and dozens of mutual friends and, at one point, actually used to like each other.

For much of the past year, they've been at each other's throats, peppering airwaves and mailboxes with brutal ads and accusations -- eroding what had been the equivalent of a political romance. She recruited him while she was mayor in 2007 to help head up a high-profile drive to fix Tulsa's seemingly ancient roadways; he endorsed her re-election bid in 2009, but she decided not to run again.

Those days are long gone. Bartlett's called her a quitter who left office because she couldn't cut it as the recession was gripping Tulsa. She's called him an absentee mayor who bothers to show up to only 8 percent of various city meetings and has no plan to tackle a budget shortfall that totaled $3.16 million at the start of the fiscal year.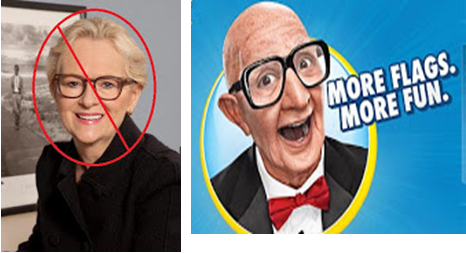 Separated at birth? Photo collage from http://kathytaylorvoteno.blogspot.com/
0 TrackBacks
Listed below are links to blogs that reference this entry: Voting for image, not understanding.
TrackBack URL for this entry: http://www.batesline.com/cgi-bin/mt/mt-tb.cgi/7016