Oklahoma Election 2018 Category
On Friday, January 12, 2018, Oklahoma City mayor and candidate for governor Mick Cornett was interviewed by Pat Campbell on 1170 KFAQ. Cornett offered no real answers to Campbell's questions, but spun out a full bogroll of vague platitudes. The impression is that he just wants to be liked and doesn't want to say anything that might make someone not like him. Of course, having that kind of attitude in the Governor's Mansion is why we are where we are as a state.
Campbell asked Cornett about an independent expenditure campaign that is advertising heavily in support of him in the Tulsa area. Jamison Faught at Muskogee Politico has posted about the pro-Cornett super-PAC, whose major donor was Sue Ann Arnall, oilman Harold Hamm's ex-wife. Arnall was a major donor to Hillary Clinton's presidential campaign and has been a generous contributor to other Democrats. Campbell asked Cornett to explain why a Clinton backer would be such an enthusiastic advocate for him; Cornett gave a rambling non-answer.
Asked about what he specifically did as mayor of Oklahoma City, Cornett described himself as a "chief spokesperson," for Oklahoma City, "traveling the world" to talk about the city. Cornett cited no policies or initiatives for which he was responsible. He sounded like a Convention and Visitors Bureau spokesperson, which is probably the job he should be seeking.
In fact, the Mayor of Oklahoma City is merely one councilor among nine, albeit the only one elected city-wide. The CEO of Oklahoma City is the City Manager, who is hired by the City Council.
Campbell asked Cornett about comments he made on an Oklahoma City radio station regarding school district consolidation. Cornett said that if we're going to talk about consolidation, "we ought to start concentrating on Oklahoma City" which has all or parts of 24 school districts within the city limits. Asked what consolidation in Oklahoma City might look like, Cornett dodged again: "I'm not the one that's bringing up consolidation!"
Campbell asked Cornett whether he supported a proposal to reduce the legislative threshold required to pass a tax increase without a vote of the people from 75% to 60%. Cornett began his answer with, "Well, that would have go to a vote of the people, right? And I'm all for a vote of the people if they want look at changing it." He audibly brightened, as if hopeful that the requirement for a referendum on any change to that constitutional provision would excuse him from forming and voicing his own opinion. Cornett used the phrase "revenue idea" as a euphemism for tax increase. Asked specifically how he would vote if the threshold-lowering proposal were on the ballot, Cornett replied, "You'd have to have a much deeper conversation than we could have here." Later in the interview, Cornett wouldn't offer support or opposition to any of the specific taxes that a group called "Step Up, Oklahoma" are proposing, suggesting only that any proposal could be on the table for negotiation.
"What would you do differently than the current incumbent?" is not a strange question to ask, and most politicians would have a ready answer. Cornett wouldn't be drawn out on what he would do differently than Mary Fallin. When asked what he would do as governor, he talked about health and education being his priorities. He would be a "champion" for those issues, "trying to inspire people to do better."
Campbell persisted in his unsuccessful pursuit of specifics about Cornett's platform: "Is there something tangible... something specific you can cite?" "I'll be a champion for jobs. I meet with business leaders, take them around." Cornett appears to see the job of governor as the same as mayor of Oklahoma City -- cheerleader with no actual authority or responsibility to direct and oversee the operations of government.
Thomas Schwartz offered an insightful comment about the interview: "Mr. Cornett wants to do for the State of Oklahoma what he has done exceptionally well for the City of Oklahoma City -- turn it into an even greater crony capitalist paradise for the well-born, well-connected, and well-heeled. That means unending disappointment for Bible-believing Christians who support free enterprise but believe that the greatest challenges we face in the Sooner State are moral and spiritual."
Certainly there's nothing in Cornett's background to suggest that he would focus his attention on streamlining state government, making the tough decisions to enable the state to fulfill its responsibilities within its means. Mick Cornett's weaselly refusal to offer specific answers to Pat Campbell's reasonable questions tells me he either doesn't understand what the job entails or has an agenda that he knows Republican voters won't like. Either way we can't trust him with the state's highest office.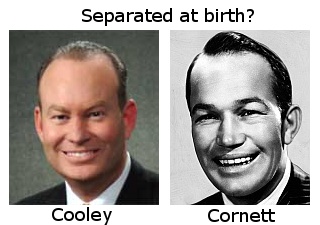 (I can't help but notice the OKC mayor's resemblance to the drug-addled pretender to the throne of Western Swing who tortured his wife to death in a hallucinatory rage and dropped dead on the verge of his release from prison. Of course, the resemblance is only superficial; Cornett simply divorced his high-school-sweetheart wife of 32 years, to her apparent surprise and dismay.)
SOMEWHAT RELATED:
Two years ago, on January 12, 2015, I posted this on Facebook, relating to Sue Ann Arnall's divorce from Harold Hamm. (Link to the relevant Daily Mail story added.)
That has to be the weirdest phone poll I've ever been asked to take. It had the usual sensitivity tests you expect in a political poll -- "If you knew XYZ, would that make you more favorable or less favorable" -- but it was about the Harold Hamm divorce settlement and whether I thought it was fair. The overall tenor of the poll was what could we include in a PR blitz about the soon-to-be-ex-Mrs. Hamm to convince you that she deserves a bigger settlement than the almost $1 billion-with-a-B that she got. This seems like a very expensive way to cultivate the opinions of the potential jury pool.
UPDATE Thursday, December 7, 2017: Filing is closed, and here is the final 2018 school board candidate list from the Tulsa County Election Board. Only three of 17 seats will be contested. Shawna Keller, the incumbent from District 4 in the eastern part of the Tulsa school district, has drawn two opponents: Kyle R. Wagner and Raymon Simpson. Suzanne Schreiber, the other Tulsa incumbent, drew no opposition. Contested elections will occur in Broken Arrow (Theresa Williamson vs. John Cockrell) and Collinsville (Jennifer McElroy vs. Brady Stephens). No one filed for the Bixby seat, which will be filled by appointment by the other school board members -- a missed opportunity to bring some accountability to bear in that district.
Seat 4 in most districts will be up for election in 2019 (with filing a year from now in December 2018). In Tulsa, only the District 1 seat will be on the ballot; District 1 is currently held by Gary Percefull, and covers the portion of the district west of the Arkansas River, downtown Tulsa, Owen Park, Irving/Crosbie Heights, Brady Heights, neighborhoods along the Sand Springs Line, southern part of Gilcrease Hills, and, southeast of downtown, the Riverview, North Maple Ridge, Swan Lake, Tracy Park, Forest Orchard, Village at Central Park, and Pearl District (south of 6th Street) neighborhoods.

A year is a long way off, but now is the time to start thinking and planning to run. I can think of many young parents who have decided to homestead in the traditional neighborhoods around downtown who would bring new perspectives and energy to the Tulsa school board.


---
This is a reworking of a post from two years ago, but it has been updated with current information about open seats and candidates, and there is some new information below.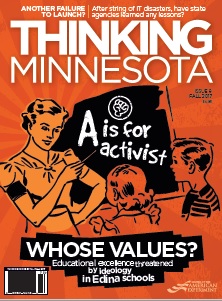 We are in the midst of the annual filing period for public school board positions in Oklahoma, which ends Wednesday, December 6, 2017, at 5 p.m. Most school districts will have a single seat, Position No. 3, up for election to a five-year term. Glenpool also has seat 5 on the ballot to fill an unexpired term. After the first day of filing, many seats have yet to draw a candidate, and no district has more than one candidate.
(Here is the current list of candidates for Tulsa County school board seats. And here's where you'll find maps showing school district and election district boundaries.)
School board filing always comes at a busy and distracted time of year. As I've written before, it's almost as if school board elections were deliberately scheduled to escape the notice of potential candidates and voters.
If you're a conservative, you should give serious consideration to running.
The election will be held on February 13, 2018, with runoffs on April 3, 2018, for those seats where no candidate won a majority of the vote in the February election.
The Tulsa district, largest in the state, has two out of seven seats up for election to a four-year term, Posts No. 4 and 7.
Tulsa Election District 4 is east Tulsa, covering the district roughly east of a line midway between Memorial and Mingo. The current member for District 4 and board vice president, Shawna Keller, is a member of the left-wing Oklahoma Education Association (and, by requirement,
a member of the left-wing National Education Association) according to her bio on the school board website, which describes her as a teacher at Owasso Ram Academy. Shawna Keller is a registered Democrat. (That link goes to information from December 2016, but I was able to confirm current status through the Oklahoma State Election Board's online voter tool.) So far Keller is the only candidate to file in the district
Tulsa Election District 7 covers, roughly, the portion of the district south of 51st St., plus the neighborhoods around Patrick Henry Schools and Promenade Mall. The incumbent is board president Suzanne Schreiber, who was first elected to the seat in 1996. Suzanne Schreiber is also a registered Democrat. So far she is the only candidate to file for the seat.
Looking through the online biographies, I think it's fair to assume that there is not a single conservative on the Tulsa School Board. Six are registered Democrats; one (Amy Shelton in District 2) is registered as an independent.
In addition, Tulsa Technology Center board seat 2 is up for a seven-year term, representing eastern sections of the district roughly bounded by 66th Street North, 31st Street South, and east of Yale Avenue within Tulsa County, plus the part of Rogers County and Wagoner County north of 41st Street within the TTC boundaries. TTC seems to have more money than it knows what to do with; it would be lovely to have a fiscal conservative on the board who could curb their building spree. Incumbent Rick Kibbe, a registered Republican, is the only candidate thus far.

If you're a conservative, you should give serious thought to running, even if you have no school-aged children, even if you have children that are homeschooled or in private school, even if you've never had a child in the public schools. The public school system exists to serve all citizens by educating the children of the community, so every citizen has an interest in the curriculum being used, the way discipline is handled, the condition of the school buildings, and the credentials, skills, and philosophical presuppositions of the teachers, principals, and administrators. Property owners support the school system through ad valorem taxes, and so they have a reasonable interest in the proper and efficient expenditure of those funds. So do all citizens who pay state income and sales taxes, which provide funds to supplement local property taxes.
If you are, like me, a homeschool or private school parent, you will have experience and valuable insights with successful, classical alternatives to the faddish and failing teaching methods, priorities, and content currently in use in the public schools.
I ran some numbers, comparing 2010 census data, broken down by age, with the closest school attendance data I could find, from the 2010-2011 school year. In the Tulsa school district, the average daily attendance was only 67.2% of the number of school-aged children (5-18) who lived in the district on Census Day 2010. That means about a third of school-aged kids were either homeschooled or in private schools, the highest proportion of any district in the metro area. The Tulsa district also had the lowest percentage of residents in the 5-18 bracket -- 17.9%. Compare that to the Sperry district, where 91% of school-aged residents attended the public school, and where 22.6% of the residents were school-aged.
It seems that a substantial number of families move from the Tulsa district to the suburbs when their children reach kindergarten, or, if they stay, many opt for homeschooling or private schools. Those numbers make a strong case for new leaders in the Tulsa district. And if the school board is going to be strictly representative, at least two of the seven members should have children in homeschool or private school, and a majority should be conservative.
Filing is simple: A notarized declaration of candidacy, and a signed copy of the statutory requirements for school board candidates. For this office there is no filing fee. You can view the Oklahoma school board filing packet online. And although school board elections are officially non-partisan, the local and state Republican Party organizations will provide assistance to registered Republicans who are candidates for non-partisan office. (I suspect the same is true of the Democrats.)
There was a time when it was generally agreed that schools existed to transmit knowledge and the values of the community to the rising generation, working alongside parents. At some point, as part of the Gramscian long march through the institutions, the public schools were infiltrated by Leftists who saw them as a venue for missionary work, converting children away from the values of their parents, away from the ideals that made America a prosperous and peaceful nation. The Left has influence over schools of education, textbook publishers, teachers' unions, and continuing education for teachers, administrators, and board members.
If you live in a suburban or small-town district, you might suppose your district is safe from Leftist influence. Think again. Through their college training, their teachers' union newsletter, continuing education courses, peer relationships, and curriculum, your districts' teachers and administrators work in an atmosphere of Leftist presuppositions about the world. It takes strength, conviction, and vigilance for a conservative educator to be conscious of that atmosphere and to resist its influence.
Earlier this fall, Mandy Callihan, a teacher and parent in Jay, Oklahoma, was infuriated to learn that her 12-year-old daughter was being taught in school about mutual masturbation and anal and oral sex, complete with a worksheet she had to fill out. She and other parents went to the school looking for answers and discovered that the curriculum had been approved by the school board and the middle school principal. The superintendent, claiming ignorance, halted the program, but parents were told it would have to be brought back the following year.
In Minnesota, the Center for the American Experiment has just published a detailed 10-page report on slipping standards at the once-successful Edina school district in the suburbs of the Twin Cities. While academic achievement has declined, Leftist indoctrination is on the rise:
Today, for example, K-2 students at Edina Highlands Elementary School are learning--through the "Melanin Project"--to focus on skin color and to think of white skin as cause for guilt. "Equity" is listed as a primary criterion on the district's evaluation for K-5 math curricula. At Edina High School, teachers are haranguing students on "White Privilege," and drilling into them that white males oppress and endanger women. In a U.S. Literature and Composition class, 11th-graders are being taught to "apply marxist [sic], feminist" and "post-colonial" "lenses to literature."

In short, in Edina, reading, writing, math and critical thinking skills are taking a backseat to an ideological crusade.

The Leftist bent of the school district came to public attention after the overwrought reaction by students and teachers to the election results, but the roots of the problem went back several years, to the school's decision to try to close the achievement gap between students of different races by focusing on structural racism as the cause:
The All for All plan's fundamental premise is that white racism--not socio-economic factors like family breakdown--is the primary cause of the achievement gap. If minority students' academic performance is to improve, "systems that perpetuate inequities" must be "interrupt[ed]" and "barriers rooted in racial constructs and cultural misunderstandings" must be "eliminate[d]," according to the district's position statement on "Racial Equity and Cultural Competence in Edina Public Schools."
The story mentions one race-conscious elementary school principal who adopted a curriculum provided by the slanderous Leftist group that calls itself the Southern Poverty Law Center. The same principal eliminated flex groups -- opportunities during one period for children of similar ability levels to work together with a teacher, receiving targeted instruction -- because they were perceived as insufficiently diverse. A high school literature class describes a course goal in this way: "By the end of the year, you will have...learned how to apply marxist [sic], feminist, post-colonial [and] psychoanalytic...lenses to literature."
There are, it must be said, many good conservatives, many devout Christians serving in Oklahoma's public schools. But they need support in the form of school board members who will set policy and curriculum and ensure that the paid staff adhere to it. Conservative school board members should not give undue deference to "professionals" who have been trained to see education through a Leftist lens. The subject matter taught, the methods used, and the values undergirding it all should be firmly under the control of our elected representatives on the school board.
Education is necessarily ideological, because it rests on presuppositions about knowledge, truth, goodness, and beauty. The ideology of the public schools should reflect the ideology of the community.
If I were running -- and our district isn't up for election this year -- here are some of the planks that would be in my platform:
Introduce the classical trivium as the philosophy and method of instruction in schools that are currently failing. That includes a heavy emphasis on memorizing facts in the elementary years, which gives children a sense of mastery and accomplishment and provides a solid foundation for subsequent learning.
Instill pride in our city, state, and country. America has its flaws, but it is a beacon of liberty and opportunity that inspires hope in hundreds of millions of people around the world who wish they could live and work here. Our children should understand the aspects of our culture and history that have made our country prosperous and peaceful.
Keep the Land Run re-enactments in our elementary schools. It's a fun and memorable way to introduce students to our state's unique history. There is an activist in Oklahoma City who managed to convince historically ignorant principals and school board members there that the '89 Land Run was an act of genocide. Oklahoma City, founded by the '89 Land Run, no longer has reenactments of that event, because of a zealot who pushed her slanderous revision of history on ignoramuses in charge of the schools.
Return music to the elementary grades. An early introduction to classical music and learning to make music by singing have tremendous developmental and behavioral benefits.
Review all federal grants and determine whether the cost of compliance and the loss of independence is worth the money.
Young people who foolishly believe that swapping sexes will solve their deep unhappiness deserve pity and guidance. It is utter cruelty to humor their misplaced hope that "changing gender identity" will cure their misery. Leadership at each school should craft a way to accommodate these deluded young people with compassion and dignity, while protecting the dignity of everyone else, and while affirming the biologically undeniable reality of the two sexes.
On that last point, doing the wise thing will require resisting Federal pressure. If the U. S. Department of Education refuses funding based on its perverted interpretation of Title IX, the school should sue the DoE.
Our public schools need principled, intelligent conservative leadership. Will you step forward to serve?
RELATED (from 2015):
Stella Morabito writes, "Ask Not Who's Running For President, Ask Who's Running For School Board," and she cites the recent battle in Fairfax County, Virginia, over transgender policy as one among many reasons:
The board voted 10-1 with one abstention to shove the policy down the throats of startled parents. There was no discussion and no consideration given to the concerns expressed. Instead, the parents were in effect smeared as intolerant bigots.

The ten board members voting in compliance with this federal harassment behaved like a bunch of cronies who seemed most interested in securing their places of privilege in a coming nomenklatura by regurgitating Orwellian-style talking points about "equality" and "non-discrimination."...

When informed citizens of goodwill vote en masse locally, they can provide an effective check on corruption and force government to be more responsive to its citizens. This kind of citizen activism serves as a buffer that can prevent state and federal governments from absorbing local governments.

As we've seen from the Fairfax County case, our distraction from local elections and neglect of local politics is fertile ground for growing laws under the radar on issues that have not been debated or thought through.

More than ever, we need to push back against the use of local elections as a back door to enforcing agendas established by central, national, or even international agendas.

Walt Heyer, a man who underwent sex-change surgery and then, realizing that the change failed to give him the happiness he had hoped for, changed back, writes that the Obama Administration is using its perverted interpretation of Title IX to force public schools to trample their students in the transgender war against science and reason.
Let's look back and unmask the founders who started the gender madness we see infiltrating into our public schools today. As I detail in "Paper Genders," changing boys into girls started in the perverted minds of three abhorrent pedophile activists from the 1950s who were at the forefront of promoting a movement for sexual and gender experimentation... [Alfred Kinsey, Harry Benjamin, and John Money]....

Public schools are becoming centers for gay, lesbian, and gender-pretender activists and only secondarily fulfilling their purpose as institutions for sound academics. The laws are being interpreted far beyond the original intent of non-discrimination based on gender to where they protect gender pretenders at the expense of the rights of non-trans kids. Gender pretenders are assured access to every school facility and program available to the opposite gender, up to and including girls-only dressing rooms and showers.

Every child's rights to privacy and protection from exposure to inappropriate opposite-sex nudity are now in jeopardy. According to these new legal interpretations, if you like your gender and want to keep your gender that's fine, but you cannot keep your freedom, rights, or protections in public-school dressing rooms or restrooms. The current conflict of interest playing out in school locker rooms between girls born as girls and the self-acknowledged gender pretender trans-kids is real and it is not funny. Non-trans students have lost their right to privacy and parents have lost the freedom to parent and protect their children....

Studies show that people with gender issues also have other psychological issues 62.7 percent of the time. When the co-existing illness is treated, often the desire to change gender dissipates. By not treating the co-existing illnesses first and instead putting the patient through gender reassignment--hormones and surgery--the medical community does irrevocable harm to the patient's body and long-lasting harm to his mind.

The harm is deeper for impressionable children and adolescents who experiment with gender-change behaviors and hormones or hormone blockers. Studies have shown that the majority of kids who are gender confused will grow out of it if they are left alone....

Gender pretenders--also known as trans-kids, crossdressers, or transvestites--should get counseling, not encouragement. Social terrorists who use child transvestites to advance an agenda of sexual perversion should be shut down, not be guiding public school policy.

It's time for parents and kids to fight against the social terrorism of gender change. It's time to take schools back from males who wish to expose themselves with impunity in the girls' locker room.