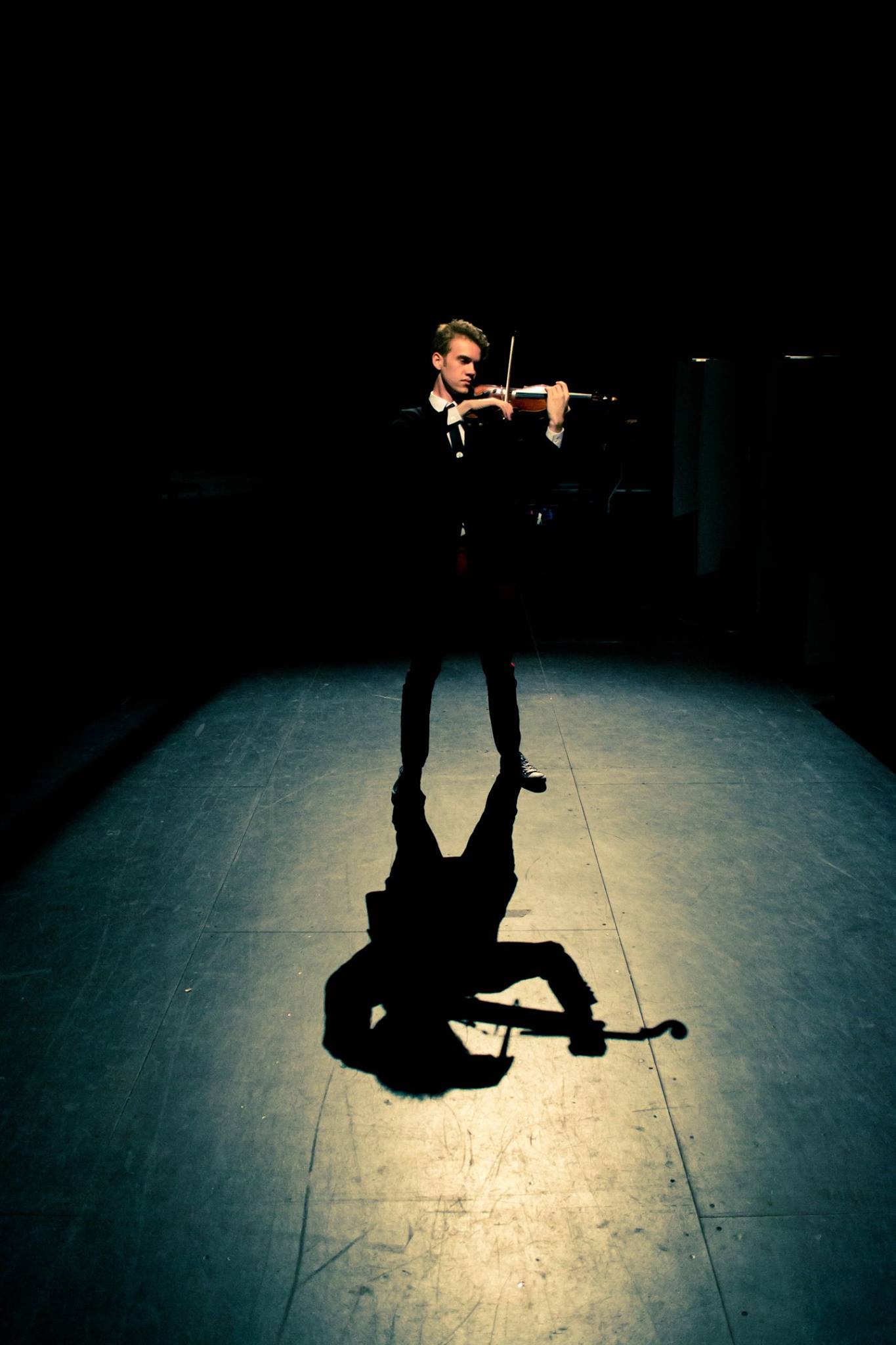 The National Youth Orchestra of the USA will perform its second and final stateside concert tonight, July 14, 2016, at Carnegie Hall before leaving for a two-week tour of European concert halls in Prague, Amsterdam, Copenhagen, and Montpellier. Two young Oklahoma musicians are a part of the orchestra: cellist Ben Lanners of Stillwater and violinist Joseph Bates of Tulsa.
At tonight's concert NYO-USA will perform Mozart's Piano Concerto and Anton Bruckner 6th Symphony, under the baton of Christoph Eschenbach. Emanuel Ax is the featured soloist on the Mozart, accompanied by a reduced chamber orchestra. Valery Gergiev will conduct the European concerts.
NYO-USA was revived in 2013 following a long hiatus. The orchestra has a three-week residency at Purchase College, a campus of the State University of New York, followed by a two-week tour overseas. The orchestra, clad in blue blazers, white shirts, red trousers, and Converse sneakers, serve as musical ambassadors for the USA. The orchestra's travel and expenses are entirely funded by donors.
The Carnegie Hall concert won't be streamed, but you will be able to watch the NYO-USA concert in Amsterdam live on medici.tv on July 21, 2016, at 1:00 pm, Central Daylight Time.
The concert opens with Prelude to the Afternoon of a Faun (Prélude à « L'Après-midi d'un faune ») by Debussy, a work inspired by Stéphane Mallarmé's poem L'Après-midi d'un faune about a half-man, half-goat creature from an ancient Greek legend. Rachmaninov's Piano Concerto n°3 follows. "I wrote this piece for elephants," Rachmaninov once said. It certainly takes someone with gigantic technical prowess to get through the piece, which features some of the most spectacular virtuoso writing in the piano concerto literature. The concert ends with two masterpieces by Prokofiev. First, his Symphony n°4, which has the odd distinction of being both one of the his favorite symphonies and one of the least performed. "I have always liked it," Prokofiev once said. Second are selections from Romeo and Juliet that illustrate the myriad moods of the piece: lyrical, brash, and witty, with plenty of passion.
It may also be available for later viewing. medici.tv requires registration but is free.
VIDEO LINKS:
NYO-USA rehearses Bruckner 6th symphony with maestro Christopher Eschenbach
REVIEW:
James Hodges of the New York Classical Review reports on NYO-USA's Carnegie Hall concert:


It is hard to imagine a group of young players tackling Bruckner, but in Eschenbach's patient hands, they consistently found the sweet spot in the composer's Sixth Symphony. In the first movement, with the orchestra galloping along toward majestic peaks, luminosity combined with bloom and resonance for results that would rival many professional ensembles. (It would be interesting to know how many in the group had ever played any Bruckner before.) Eschenbach encouraged clean articulation, with timpani as the magnetic heartbeat and brass barely peeking through the clouds, until the glorious conclusion.

As the second movement began, thoughts drifted to a question an acquaintance answered years ago, "What is the most beautiful thing in classical music?" His reply was "Suspensions"--the slight dissonance produced when a note is held over before a chord change resolves.

The Adagio of the Sixth, marked "sehr feierlich" ("very solemn"), is filled with such moments. Eschenbach let the expansive lines flow, sometimes almost to the breaking point, but always ensuring that the main melodic material was in slight relief against the sometimes massive canvas. An alluring wind section didn't hurt, either. To be fair, one could sense that the conductor's leisurely tempos were testing the patience of some in the audience, but then, Bruckner's pace seems to divide listeners anyway. In any case, Eschenbach admirably captured that Brucknerian ache--that sense of fingertips gently touching the sublime--and the orchestra responded with both commitment and restraint.

In the Scherzo, marked by gutsy, urgent work, it was again heartening to see young performers giving the material maturity well beyond their years. The gentle Trio section made a serene idyll.

The finale opens with hushed scurrying, soon interrupted by brass sprays that eventually explode in splendor. Whispers are chased by roars. In particular, the orchestra's horn section did heroic work in Bruckner's treacherously written parts, which can flummox players of any age. The strings, cohesive all evening, sounded even more unified here. As he did throughout the symphony, Eschenbach made the most of the composer's contrasts, reaching the final page with impressive intensity.

When the curtain call began, with most in the audience standing and cheering, Eschenbach motioned first to the horns, and then to the trumpets, trombones, and tuba. Bruckner can be a big bite for some audiences: as Janet E. Bedell wrote in the program notes, "listeners must adjust their 21st-century clocks." But as each component of the ensemble basked in its portion of the warm ovations, it was hard not to think that the future of classical music is in exemplary shape.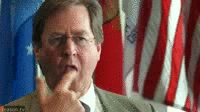 You can make enemies in politics, but the actions that make enemies had better also win the loyalty of new friends. Dewey Bartlett Jr managed to alienate every city councilor that ever worked with him and plenty of other people besides. It appears that Tulsans decided that, if you have a choice between two guys who like raising taxes, destroying parkland for development, and infringing on individual liberties, you may as well pick the nicer of the two.
Someone asked if Bartlett Jr's endorsement of Trump was part of the problem. This happened way before Trump.
Bartlett Jr alienated one city council where a majority were initially his supporters. He used local media to trash the council as "bickering" and used his influence over redistricting (his campaign consultant) to separate the councilors from the voters who knew them and in one case to draw a councilor completely out of his district. He got his shiny new council and proceeded to alienate every one of them. Plenty of people have been telling him why they won't support him, but listening isn't his strong suit.
As I wrote last fall, there were no significant policy differences between Bartlett Jr and Bynum IV. Despite efforts by conservative Republicans to reach out to him -- many backed him in the 2013 race -- he gave them nothing in return. Had he the ability to listen, had he some core of conservative principle, Bartlett Jr could have made some space between himself and potential rivals. He could have picked a fight over Vision Tulsa, insisting on leaving the dams off the ballot, or insisting that the dams stand alone, under threat of a veto. He could have rejected any Vision election scheduled for other than the fall election. He could have vetoed the addition of sexual orientation and gender identity to the city housing non-discrimination ordinance.
Bartlett Jr has never given conservatives a reason to get excited about his re-election, so the best he could do was scare conservatives about the alternative.
In 2009, Bartlett Jr won by tying Barack Obama around Democrat nominee Tom Adelson's neck and by smearing independent candidate Mark Perkins as anti-gun. In 2013, Bartlett Jr won the first non-partisan mayoral race by making it partisan, something easy to do against Kathy Taylor, a strongly partisan Democrat.
In 2016, the worst Bartlett Jr could do to Bynum IV was one step removed. Bynum IV won his seat on the City Council as a Republican. He worked for two Republican U. S. Senators. He served on Bartlett Jr's 2009 transition team. So Bartlett Jr attempted to tie Kathy Taylor around Bynum IV's neck. While there was reason to worry that Adelson or Taylor, as Democrat donors, would use the position of mayor as a platform to advance Democrat candidates, the same argument couldn't credibly be made against Bynum IV.
Nevertheless, the Tulsa County Republican Party Executive Committee took the unprecedented step of endorsing Bartlett Jr in a non-partisan race with three registered Republican voters as candidates. Looking back, it's apparent now that party officials must have had access to some private polling showing Bartlett Jr well behind. Now that they've come out to warn Republican voters about RINOs who have support from Democrats, will the Tulsa County GOP Executive Committee get involved in runoffs where recent converts to the GOP are running for the legislature with the backing of Democrats and labor unions?
On Facebook, county GOP Chairman Mike Ford was warning that the election could well be settled in the primary. The same Mr. Ford chided me for choosing to vote for someone other than his preferred leftist in the race, because it might let the other well-heeled leftist win. But if you'll do the math, had everyone who voted for the three minor candidates voted for Bartlett Jr, the 18-point-trampling would have been a mere 12-point shellacking. Tulsans were tired of Dewey.
The complaints about having what amounted to a general election on the primary date, when people aren't expecting to make a final choice, are worth considering, as is the effect on the prolonged I don't have time at the moment to check the law, but I am fairly certain that judicial races, which are also non-partisan and have a primary, will always have a general election with the top two candidates if more than two candidates file for a seat, even if one candidate secures a majority of the vote in the primary. It would be a simple matter to put the same language into the city charter. While we're at it, let's move city elections back to the fall of odd-numbered years, along with county and school elections, so we can give due attention to local issues, without the distraction of federal and state races.
(As long as Dewey Bartlett's lame-duck period will be, it doesn't hold a candle to that suffered by incoming Rogers County Treasurer Jason Carini's wait. After defeating incumbent Cathy Pinkerton Baker in the June 2014 primary, he didn't take office until the beginning of the following fiscal year, July 1, 2015.)